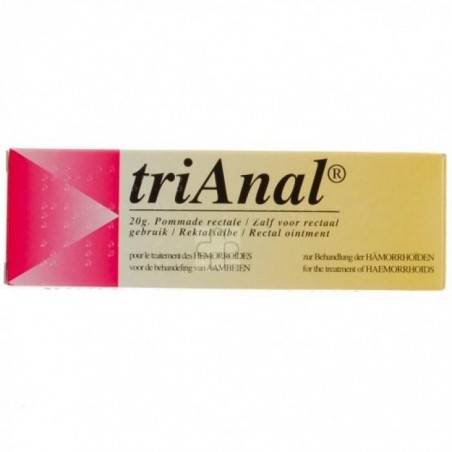  
Indications thérapeutiques:

Traitement symptomatique des hémorroïdes. En outre, la pommade rectale peut être utilisée dans le traitement de l'eczéma anal et du prurit anal. Il ne faut pas perdre de vue des mesures telles que la prévention de la constipation, la sclérose des hémorroïdes, voire l'intervention chirurgicale.

Posologie et mode d'administration:

Adultes et enfants à partir de 12 ans:
Pommade rectale: une à trois applications par jour, sur les régions irritées et les hémorroïdes externes.
Suppositoires: un suppositoire, une à deux fois par jour, en cas d'hémorroïdes internes.
Des doigtiers sont fournis avec les suppositoires pour permettre une application hygiénique.
Il est recommandé de se laver soigneusement les mains avec du savon avant et après chaque application. Le traitement sera en général de courte durée et ne dépassera pas quatre semaines.
Ne pas administrer aux enfants de moins de 12 ans.

Contre-indications:
Hypersensibilité aux substances actives ou à l'un des excipients. Tuberculose. Infections bactériennes ou mycosiques. Herpès génital. Hypersensibilité à l'un des composants. Grossesse. Enfants < 12 ans.

Effets indésirables:
Réactions d'hypersensibilité. Troubles cutanés. Troubles gastro-intestinaux. Troubles généraux. Suppression de l'axe hypothalamo-hypophyso-surrénal, Excitation du système nerveux central, bradycardie et hypotension, arythmies.

Mise en garde et précautions particulières d'emploi:
Surveiller les patients soumis à toute autre corticothérapie. Prudence en cas de fissure anale. Observer une hygiène rigoureuse de la région traitée. En cas d'infection de la région anale, appliquer d'abord un traitement spécifique. Une utilisation prolongée pourrait masquer les symptômes d'une maladie plus grave. Ne pas administrer le Trianal pendant la grossesse. Son utilisation pendant la lactation sera évitée. Éviter de fortes doses, effets chez les conducteurs des véhicules et les utilisateurs des machines. Le surdosage est peu probable. Lorsqu'il survient, laver au savon les parties traitées. En cas d'effets systémiques, les mesures spécifiques doivent être prises.

Interactions avec d'autres médicaments et autres formes d'interactions:
Salicylates, AINS.

Composition:
1 g de pommade rectale contient: Triamcinolone acétonide 0,25 mg — Chlorhydrate de lidocaïne 50 mg.
Polyéthylène — Paraffine liquide.
The advice of your pharmacist:
The product Trianal Pommade 20 G is made (and / or distributed) with the highest quality standards by the company Will Pharma. On its Web site, with its experience in selling quality products, Pharmonet presents all the products of this brand available on the market.
However, if the product Trianal Pommade 20 G is not conform to your expectations for any reason whatsoever, do not hesitate to inform us and we will forward your comments directly to the company Will Pharma.
3 other products in the same category: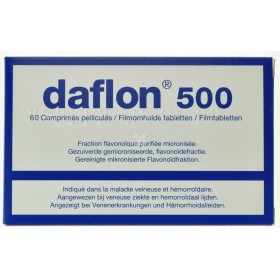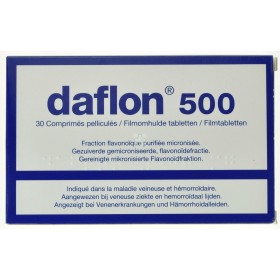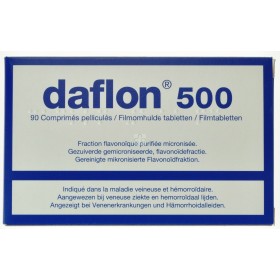 ---
Customers who bought this product also bought:
---
No customer reviews for the moment.