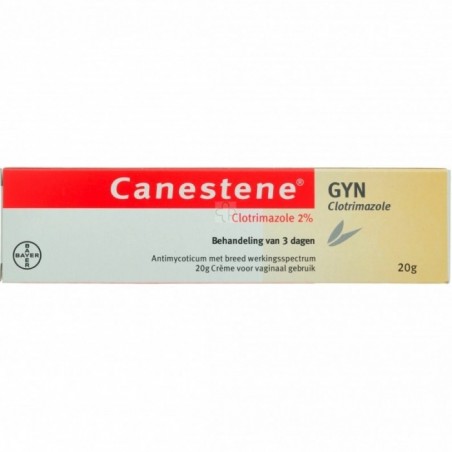  
Gynocanestene 3 Crème Vag 20g
Indications thérapeutiques:
Vaginite, vulvite et la balanite à Candida.
On peut associer la crème à un trichomonacide.
Posologie et mode d'emploi:
1 dose (5 g) de préférence le soir, pendant 3 j. consécutifs.
Contre-indications:
Hypersensibilité aux composants.
Effets indésirables:
Réactions cutanées, prurit, démangeaisons, rougeurs, essoufflement, hypotension nausées, diarrhées.
Mise en garde et précautions particulières d'emploi:
Eviter l'application durant les règles.
Durant la grossesse, Canestene Gyn Clotrimazole Crème vaginale doit être introduit par le médecin, sinon utiliser Canestene Gyn Clotrimazole Comprimé vaginal qui peut être introduit dans le vagin sans applicateur.
En particulier pendant les 4 à 6 dernières semaines de la grossesse s'assurer que la sphère gynécologique soit assainie.
Aucun effet sur l'ptitude à conduire des véhicules età utiliser des machines.
Un surdosage après application topique est quasiment impossible.
Interactions avec d'autres médicaments et autres formes d'interactions:
Préservatifs, diaphragmes, spermicides.
Composition:
Clotrimazole 2%
Liste des excipients:
Monostéarate de sorbitane — Polysorbate 60 — Cétacé — Alcool cétylstearylique — 2-Octyldodécanol — 2-Octyldodécanol — Alcool benzylique — Eau purifiée en quantité suffisante pour 1g de crème.
The advice of your pharmacist:
The product Gynocanestene 3 Crème Vag 20g is made (and / or distributed) with the highest quality standards by the company Bayer healthcare. On its Web site, with its experience in selling quality products, Pharmonet presents all the products of this brand available on the market.
However, if the product Gynocanestene 3 Crème Vag 20g is not conform to your expectations for any reason whatsoever, do not hesitate to inform us and we will forward your comments directly to the company Bayer healthcare.
2 other products in the same category: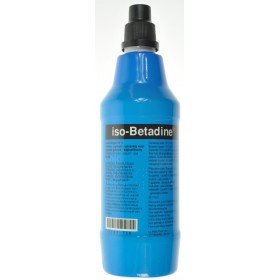 ---
Customers who bought this product also bought:
---
No customer reviews for the moment.